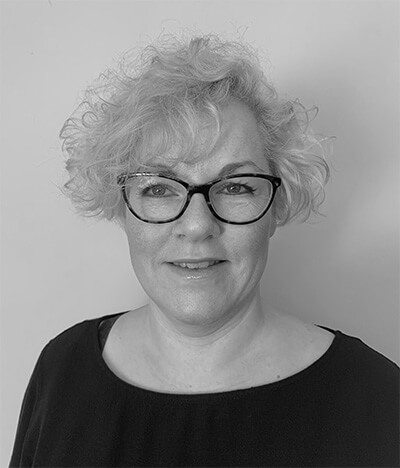 Catherine Helps RSHom M.LSCH AOR
Catherine is our principal Homeopath and Reflexologist and has been associated with the clinic since it opened its doors in 1999.
Not only does she treat a wide range of clients, but she also runs the clinic on a day to day basis working closely with all of the practitioners to maintain the high standards and quality of care that The Westway Clinic has become renowned for.
The fact most of her clients come to the clinic through direct word of mouth referral, proves Catherine is an extremely popular and effective practitioner.
James Stevenson BSc (Hons) Ost
James graduated with a Degree in Osteopathy from the European School of Osteopathy (Kent) in 2006, he heads up our team of Osteopaths here at The Westway Clinic.  James is proficient in all forms of osteopathic technique (including structural and cranial osteopathy), drawing on his knowledge of extreme sports and health and wellbeing in his approach to his patients.
With a wealth of experience, James' patients range from new-borns and school children through to the elderly and those with life changing and limiting illness and injury. He has a keen interest in treating all manner of physical problems from work related or postural issues to the more complex injury related presentations.  As a keen kite-surfer and motorcyclist he enjoys outside activities and understands the importance a good work-life balance brings to the wellbeing of his patients.
Chelsea Dott BSc (Hons) Ost Med
Chelsea graduated from the Surrey Institute of Osteopathic Medicine (SIOM) in 2015 and whilst there undertook an undergraduate study into the effect of spinal curves on back pain. With a long background in swimming and other sports, fitness and exercise are keen interests.
Similarly, paediatric osteopathy is an important part of her practice, but her approach makes her a very effective practitioner in all age groups, combining a range of treatment styles to help her patients.
Giulia Bonetto M Ost
Giulia is a dedicated practitioner with a wealth of experience treating everything from simple lower back pain through to more complex injuries and sports related problems.
She graduated with a Masters from the Surrey Institute for Osteopathic Medicine and is an effective practitioner in all forms of osteopathic medicine with a keen interest in mechanical back/joint pains and their causes.
Megan Hutchison M Ost
Megan graduated with a Masters degree in Osteopathy from the prestigious European School of Osteopathy where she trained under leading osteopaths in the use of all forms of osteopathy, including cranial osteopathy which she puts to use when treating adults, children and infants.
Megan is fully trained in all forms of osteopathic treatment including Manipulation, Soft Tissue Release, Visceral (for the internal organs) as well as Cranial and Paediatric Osteopathy. She has a strong interest in health, fitness and sports rehabilitation and has proved really popular with her clients that range in age from children to the elderly.